Finally, just the right amount of structure and accountability to stay on track with one project. It will feel great to have momentum and learn what works to stay on track for this and other projects.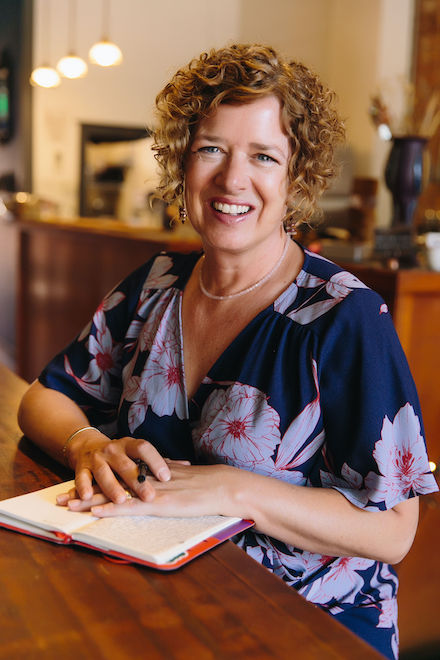 Hi, I'm Cynthia Morris, a certified coach and published author. I've been helping writers fall in love with their process for over 20 years.
It's my honor to host a safe and supportive container for writers to focus on a project they are passionate about.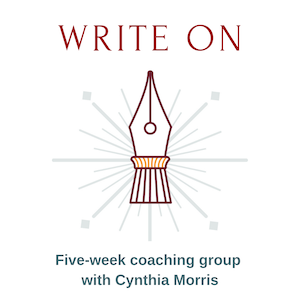 Weekly meetings for accountability
Our meetings are at 4:00 pm PST, 5:00 p.m. MST, 6:00 p.m. Central, 7:00 p.m. EST, 11:00 am next day in Sydney
Mark your calendar for April 13, 20, 27 May 4 and 11, 2020.
These 75-minute sessions kick off each week and connect you with your coach and your community of writers.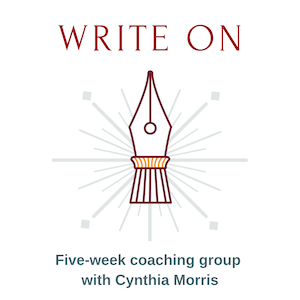 Weekly check-ins
We check in every Monday and Friday in our private online writing salon. This keeps you on track every week.
You'll get coaching from Cynthia every time you check in. No hiding, no falling behind, no losing momentum.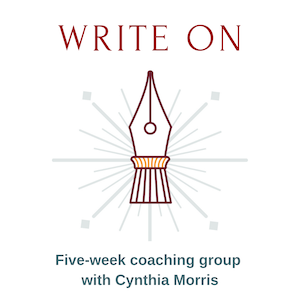 On-demand resources
There are no lessons to fall behind on, no need to critique others' work.
You'll get customized resources as needed to help keep your momentum going.